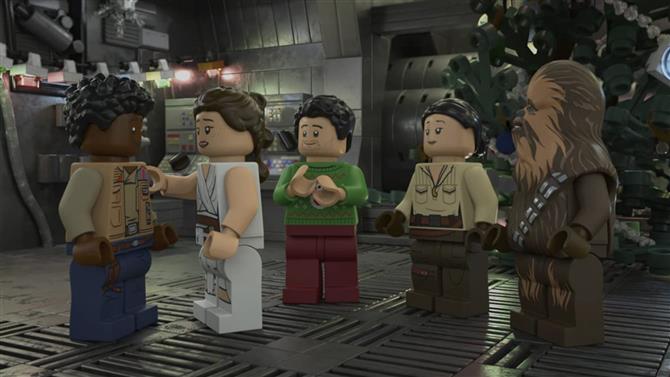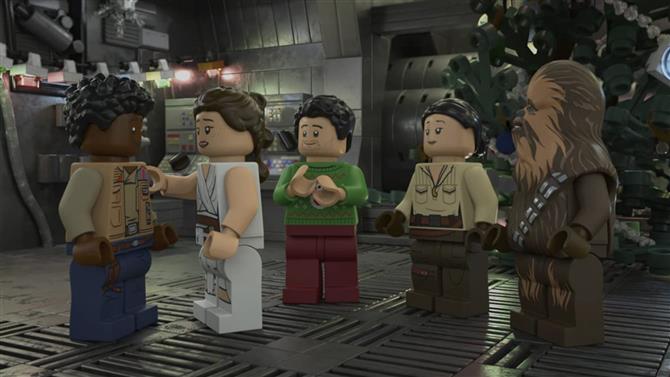 (Bildekreditt: IMDb)
November bringer med seg enda et sjenerøst tilbud fra Disney Plus, med mye nytt innhold som treffer streamingtjenesten. 
Det er familievennlige julefilmer – som LEGO Star Wars Holiday Special og The Christmas Carol – i tide til høytiden, mens Storbritannia kan glede seg over Noelle, med en all-star rollebesetning inkludert Anna Kendrick, Bill Hader og Billy Eichner. 
Hvis det fortsatt er litt tidlig å bli festlig, ikke bekymre deg – det er også Marvel 616, en dokumentarserie med intervjuer med skaperne bak Marvel-filmene. I tillegg blir Spider-Man: Maximum Venom sesong 3 med på plattformens omfattende Marvel-bibliotek. Og selvfølgelig kan du forvente ukentlig episode av The Mandalorian sesong 2 – sjekk ut utgivelsesplanen vår for Mandalorian sesong 2 for når de kommer til streameren. For alt dette og mer, les videre for en fullstendig liste over hva som er nytt på Disney Plus i november.
De beste filmene på Disney Plus
De beste show på Disney Plus
Nytt på Disney Plus: november 2020
6. november
Disney Goldie & Bear sesong 1 og 2
Disney Junior Fancy Nancy: Fancy it Yourself sesong 1
Mr Magoo
Julekarolen
13. november
Inne i Pixar
Petra: City of Riches
Ultimate Viking Sword
17. november
LEGO Star Wars Holiday Special
20. november
Marvel 616
The Real Right Stuff
Fly: Brann og redning
27. november
Svart skjønnhet
Alexander and the Terrible, Horrible, No Good, Very Bad Day
The Adventures of Yellow Dog: Far From Home
Marvel's Spider-Man: Maximum Venom sesong 3
Det var en gang i eventyrland
Party Animals sesong 1
Alaska: Havnevern
Nytt på Disney Plus UK
The Simpsons sesong 31. – 6. november
Marvel's Agents of S.H.I.E.L.D. sesong 7 (ukentlige episoder) – 13. november
The Wonderful World of Mickey Mouse – 18. november
Ice Age: Dawn of the Dinosaurs – 20. november
The Chronicles of Narnia: The Voyage of the Dawn Treader – 27. november
Noelle – 27. november